Jason was born in Dublin on 24th January 1976. He is the youngest of three children.
He landed the part of Luke Musgrove in Brookside shortly after leaving university.
The good news is he is single, but the bad news is he has been with his present girlfriend, Natalie Casey,who played Carol Groves in Hollyoaks, for over two years. They are very happy together.
Since leaving Brookie, he has gone into business with friends. He has also worked for advertisements in Spain, driving the Spanish girls wild with his good looks and sexy voice.

x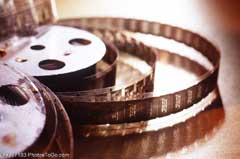 x
x



career
After leaving school, Jason attended Dublin university. He later transfered to Manchester university,where he obtained a BA degree in the arts.
Before his role as Luke Musgrove, he enjoyed amateur dramatics at school and often acted for his drama group at university. He was one of the lucky ones, being chosen to appear in a drama series having had no previous professional acting experience.
Since leaving the show, he has gone into business with friends.
We all look forward to his return to Brookside in april 2001.